THE POOL & SPA ARE OPEN





Please note if your RV does not have restroom facilities, our rest rooms close at 10:00 PM and open again at 8:00 AM, due to repeated vandalism. This is not an option! If you check in prior to the office closing we have a key available for $10.00 per night and a $25. deposit, but you MUST lock the rest room when finished.

Our Park is Covid-19 Free and we want to stay that way, therefore we are in compliance with all State and County restrictions.

Our office hours are limited to 1:00 PM to 5:00 PM, 7 days a week, We welcome full time RVer nightly guests and travel throughs.

We are not accepting tent campers!
We welcome travel throughs.
We have a limited amount of long term space available.
You must call the office for long term reservations and request an application.

1-760-367-3320

Our Restrooms, Game and Laundry Room will be open from 8:00 AM to 10:00 PM Daily.

Join us Labor Day Weekend for the night sky festival!

Read what Camp Cal has to say about our resort

Camp Cal Article




Please Feel Free to see our Reviews at the following sites and leave a review!
Please take a moment and watch a short video review by our recent guests, The Phoenix Ramblers!


TwentyNine Palms RV Resort

Voted Top Ten Snowbird Park in CA

Winter Snowbird Special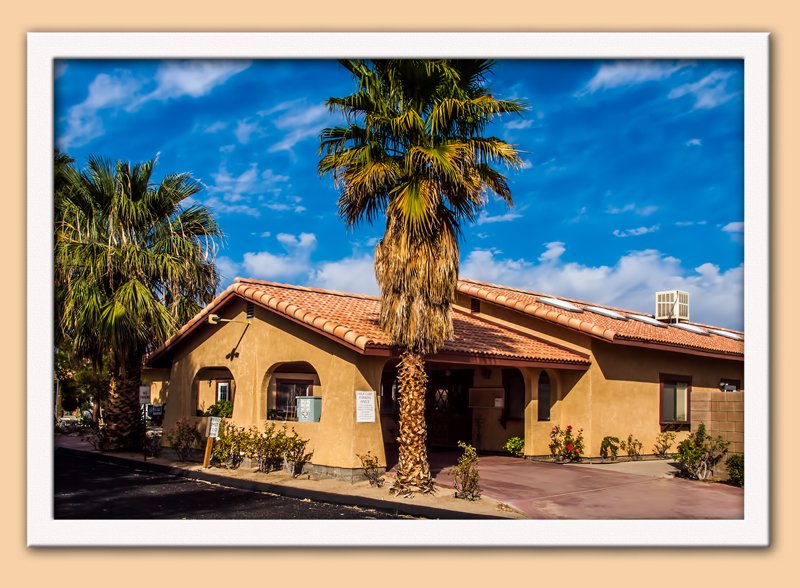 TwentyNine Palms RV Resort is a deluxe RV Park located in Twentynine Palms, California - just 2 miles from Joshua Tree National Park and Twentynine Palms Marine Corps Air Ground Combat Center.

The park features 168 RV sites with full hook-ups and 26 cottages for both short term and long term housing. Indoor Pool, Hot Tub, Sauna, Fitness Center, Laundry, Tennis, Golf and much more!

If you are on a mobile phone - click the number to call for reservations or information!

Address
Phone
4949 Desert Knoll Avenue
Twentynine Palms, CA 92277
760-367-3320

800-874-4548




Use the menu above to tour the resort and explore all our facilities!